Increase Your Energy
& Wellness
Do You Struggle With Pain?
"Springfield Wellness Center has provided the best comprehensive health care I've ever received. I go there before my GP almost every time I have an issue."
Keenan Gil-McQuillan
Patient
Discover The Root Cause
Stop masking the symptoms and find the underlying problem that is causing the symptoms so we can fix it long term as opposed to chasing our tail.

Increase Your Function
Once we have you out of pain, our goal is to make sure your body is functioning correctly so the same problem doesn't continue to come back.

Be The Best Version Of You
Every one of our patients ultimately wants to live a happier, healthier life. Whatever that looks like for you, we will try to help you accomplish those goals.
Springfield Wellness Center Can Help All Types Of Conditions
Discover How The Springfield Wellness Center Has Helped Patients Like You Live A More Healthy & Energetic Life
WATCH VIDEO
What Makes Springfield Wellness Center So Different?
The Springfield Wellness Center is like no other health care facility in the Central Illinois region. You will find the largest range of equipment and services that deliver state of the art, evidence-based, natural health care in the area.
We believe that the power that made the body can heal the body. We see our job as putting your body and nervous system in a position to function properly. When that happens, the innate intelligence of the body takes over and gets you back to the pain-free, optimally-functioning state you are meant to be in. The body is designed to be healthy. Unfortunately, sickness and disease have become so common place in our society it seems normal, but the reverse is actually true. Sickness, pain and disease is the body's way of telling us something is wrong.
The symptoms act as our body's fire alarm system. Too often our health care system works to just disguise or hide the fire instead of putting it out and rebuilding. We see our role as firemen in the beginning. Let's get the fire extinguished. Let's get you out of pain and decrease the inflammation ravaging your body.
In the next phase, our role shifts to become an architect. Let's work together to develop a custom plan that will allow us to start to rebuild those weak areas that were causing you pain or to rebuild your overall health.
Our final role is one of a carpenter. Now we work to help you do the work necessary to build optimal function and health into your life. Because we have so many different providers and services under one roof, we can help you achieve those goals through done-with-you programs, an integrative approach, and the accountability that we all need to be successful. We offer chiropractic, massage therapy, functional exercise, acupuncture, a comprehensive 8 week weight loss program, spinal decompression, whole body cryotherapy, deep tissue laser and so many other natural health services. With so many tools at our disposal, we are able to craft a plan that focuses like a laser on your goals. For example, if you have low back pain that is partially coming from the spine, the muscles that support the spine, and the discs in between the vertebrae, but you only address the spinal issue, you aren't going to heal as quickly or as thoroughly. We want to address all of the different aspects in your care so we not only get you feeling better faster but also keep the problem from coming back.
We have been serving Springfield since 2007. In that time we have consistently added more ways to help more people. One of the biggest additions was our 8 Weeks to Wellness program in 2014. 8 Week to Wellness combines nutrition, exercise, chiropractic, massage and meditation to help people Eat Well, Move Well and Think Well. Now we are able to help people beyond just getting them feeling better. We have helped people lose weight, reverse diabetes, and get off cholesterol and blood pressure medication, to live happier, healthier lives. This program isn't a starvation diet. There are no magic pills or drops involved. It is losing weight and getting healthier the right way. Through a healthy diet and exercise. We do blood testing before and after the program to gauge not only how much weight or how many inches you lost, but really, how much your physiology has changed.
The exhaustive list of physical ailments we treat includes low back pain, headaches, neck pain, whiplash, shoulder pain, knee pain, plantar fasciitis, carpal tunnel and just about any other muscle or joint issue in the body. We are here to help you regardless of how big or focused your health goal is. Some people come to us to fix a problem they just woke up with, while others want to turn their whole life around. We meet you wherever you are in your journey to help you live the healthiest life possible.
"The difference about the Springfield Wellness Center is they care about you as a person, not as a paycheck. And it was very evident in how the employees treated you on the first day you came in…"
Rhett Tudor
Patient




WATCH RHETT'S STORY
"I am super happy with the services and the results and I honestly wouldn't even look to go anywhere else."
Devra Muench
Patient




WATCH DEVRA'S STORY
"It's one of the best decisions I've ever made, I mean it's changed the way I live."
Jason Gibson
Patient




WATCH JASON'S STORY
We have helped thousands of Springfield patients just like you get out of pain and stay out of pain with over 750 five star reviews to prove it



Most policies have Chiropractic Coverage and we are proud providers for all major insurance companies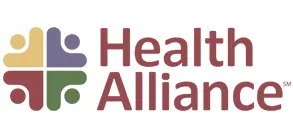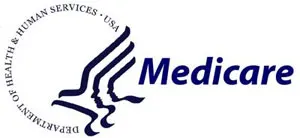 Does My Employer's Policy Have Chiropractic Coverage?
We will do a free insurance check for you, but here are some we already know have coverage.
How the Better Results Faster Plan Works
Stop masking the symptoms and get to the root cause of the problem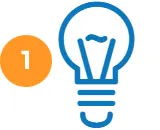 Schedule Your New Patient Exam
Set up a time so you and your Doctor can do a thorough history and examination to determine the root cause of your pain.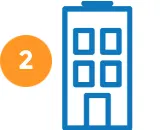 Get A Customized Plan of Action
Your Doctor will create a custom plan of attack to not only get you out of pain fast but to keep you out of pain long term.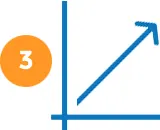 Live A Pain Free Energetic Life
Receive the care you need for your problem so you can get back to the time when pain wasn't dictating what you could do.
How Does Springfield Wellness Center Help You Live A Pain Free Life?



Hyperbaric Oxygen Chamber

What Could Not Fixing This Problem Cost You?
I can't tell you how many people we see that come into the office with a problem that, when we ask them when and how it first started, can point to the exact moment, sometimes decades earlier. At our office, we focus on how your body is functioning as opposed to how it is feeling. When the body is functioning correctly, the feeling will take care of itself. Unfortunately, too many patients only decide to seek care when they start feeling bad enough. The problem with that is pain is usually the last thing to show up and the first thing to go away. It is kind of like the tip of the iceberg. Just because it's the only thing you see doesn't mean it's the only thing that is there.
When those patients that have been dealing with a problem for years or decades start to function (and feel) better, one of the things almost every one of them says is, "I wish I would have found you guys earlier." Not only could they have avoided unnecessary suffering but if they'd come in earlier we may have been able to help them more. You see, matter has limitations. What I mean by that is that when something happens, let's say you are in a car accident, your body changes. If we are able to treat someone right away it is much more likely to get someone back to their pre-injury status because the changes haven't set in yet. The longer you wait, the more those changes become permanent. Scar tissue builds up, the way you move changes, nerves can be damaged and more. If we get to someone a long time after that accident, there is a good chance that we can get them feeling better but there is a certain amount of function that is never coming back, and if they aren't able to function at 100%, they will be more susceptible to injuries going forward.
Your body doesn't want you to be in pain forever so it starts to adapt if an injury isn't treated. For example, if you have knee pain in your right knee, your body may start to favor that knee and avoid putting as much weight on it when you walk. That in turn changes the way that you walk, which puts stress on your lower back. It also can cause your other knee to bear more of the weight so if the problem isn't addressed you can end up with two bad knees. The body's ability to adapt is powerful but those adaptions are meant to be short-term solutions. A lot of times when our bodies adapt it allows us to feel better even as the function decreases. If those adaptions are left to set in, eventually the pain will return.
When those patients I mentioned earlier wish they'd found us sooner it is because they realize how much time, energy, and money they wasted dealing with the problem over the years. I implore you to not wait to get checked out, because waiting will very rarely help. It will only help to hide the underlying problem and can create other compensatory issues, as well as turning the original injury into a chronic one. The last thing you want is to have a feeling of regret that you should have taken care of something sooner. When dealing with a chronic health problem, I think of it like planting a tree. They say the best time to plant a tree was twenty years ago, but the second best time is now. So don't delay any longer. Schedule your appointment with one of our amazing Doctors today!